disease
-modifying therapies used to treat several immune-mediated disorders in neurology may make patients more susceptible to the novel coronavirus...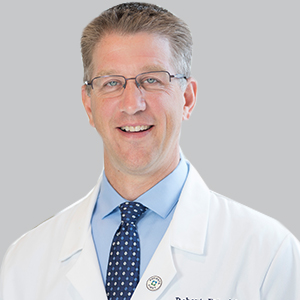 Robert Fox, MD
Updated April 7,2020
: As the global COVID-19 pandemic continues to roll on, with over 350,000 confirmed cases of the novel coronavirus and over 10,000 deaths in the US, risk of contraction has become especially relevant within the neuroimmunology community. 
As many patients with 
multiple sclerosis
, myasthenia gravis, and other neuroimmune disorders receive disease-modifying therapies (DMTs) that act on the immune system, they may face an increased risk of being infected with the virus and developing more severe symptoms.
With concern growing in the neurology community and beyond, 
NeurologyLive
 spoke to 
Robert Fox, MD
, neurologist at the Mellen Center for MS and vice chair for research at the Neurological Institute at Cleveland Clinic, to learn more about what the hospital is doing to counsel patients through this time and provide guidance for staff to help prevent the spread of COVID-19.  
"At this point, the Mellen Center at the Cleveland Clinic is recommending that patients not cancel, interrupt, or delay scheduled doses of their MS medication. We believe that the way the medications work, the duration of action of these medications, and the risks of MS disease activity coming back are all reasons to continue MS therapies without interruption," Fox said. "Given what we know about the current risks of COVID-19, MS therapy interruptions appear more likely to be harmful than helpful."
Click HERE to Subscribe for the MS Beacon Newsletter
In response to the heightened concern, the National Multiple Sclerosis Society, with support from the Consortium of Multiple Sclerosis Centers and the Multiple Sclerosis Coalition, has released treatment guidelines regarding DMT use during the COVID-19 pandemic.
1
Beyond strongly encouraging patients with MS to adhere to prevention guidelines from the CDC, the organization also recommends that patients continue treatment with their DMTs and discuss any specific risks directly with their MS care provider. In addition, the guidelines state that patients and their providers should strongly consider individual risk-benefit profiles before starting a cell-depleting DMT or a DMT associated with a severe increase in disability after stopping.
1
Continue reading by clicking here
::::::::::::::::::::::::::::::::::::::;;;;;;;;;;;;;;;;;;;;;::::::::::::::::::::::::::::::::::::::::::::::::::::::::::::::
::::::::::::::::::::::::::::::::::::::;;;;;;;;;;;;;;;;;;;;;:::::::::::::::::::::::::::::::::::::::::::::::::::::::::::::
Visit our
MS
Learning Channel on YouTube: http://www.youtube.com/msviewsandnews
Original author: Stuart